New York City / The Best City Tee
Regular price
$15.00
Sale price
$30.00
Icon skewers icon in artist Jasper Meyer's submission to Nicolas Heller's #BestNYShirt competition. In casting this vision of our fair metropolis, Meyer took cues from the pen and ink work of illustrator Edward Gorey. "The drawing shows the Empire State Building with an apple stuck at the tip," Meyer explained to us of his design. "It says: New York City The Best City, which I believe to be true." This design joins four others in our limited production of shirts, available while quantities last only at Drama Club. Sewn of medium-weight cotton that's ready to wear perfectly over time, this limited edition tee features double stitched collar and hem, and is carefully silk-screened in New York State. Available only while quantities last.
Product Details
Fit: Regular men's fit. Not skinny, large or long. Measurements are listed below.
Fabric: 100% Cotton
Sewn in Mexico, Printed in New York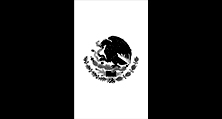 About the Designer
Jasper Meyer was born and raised in New York City. The people, culture and architecture of the city had a big impact on him and inspire him consistently for his drawings. You can stay in touch with Jasper by following his dad on Instagram.
About the Project:
During April of 2020, New York Drama Club friend and 'unofficial talent scout of New York City Nicolas Heller @newyorknico launched the #BestNYShirt contest to 'lift the spirit of our beloved city and to support those in need.' Over five hundred artists competed with original designs to spark some New York pride and in pursuit of a perfect 'New York Shirt' . With the fine folks at Alumni of NY , three designs were chosen and sold for charity. Inspired by this effort, Drama Club decided to join the cause by selecting four of our favorite submissions not previously selected to produce in a limited run.
Small: 18.75" width, 24.5" length
Medium: 19.75" width, 25.5" length
Large: 21" width, 26.25" length
X-large: 24" width, 27.75" length