King Kong New York Tee
Regular price
$15.00
Sale price
$30.00
Artist Chris Capuozzo re-envisions a classic New York tale in his submission to Nicolas Heller's #BestNYShirt competition. "My design is a variation on the O.G. King Kong. He never died after climbing the Empire State Building, instead he maybe ran into some trouble, got knocked around— but —he got up and dusted himself off. He actually loved NYC so much he decided to stay!"
This design joins four others in our limited production of shirts, available while quantities last only at Drama Club. Sewn of medium-weight cotton that's ready to wear perfectly over time, this limited edition tee features double stitched collar and hem, and is carefully silk-screened in New York State. Available only while quantities last.
Fit: Regular men's fit. Not skinny, large or long. Measurements are listed below.
Fabric: 100% Cotton
Sewn in Mexico, Printed in New York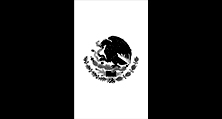 About the Designer:
Chris Capuozzo was born in Staten Island in 1966. His work began with painting graffiti art murals on subway trains in NYC and eventually developed into a highly original pop-art flavored graphic language that has been expressed in his gallery exhibitions, comics, and graphic design work. Capuozzo now lives in Brooklyn, New York. You can learn more about him by following him on Instagram. He continues regarding this design, "When I was very young my grandfather had a black and white poster of the original King Kong in his house-- the one where Kong is looming over the skyline. I always loved it and felt that it represented something fundamental about the tenacity of New Yorkers."
About the Project:
During April of 2020, New York Drama Club friend and 'unofficial talent scout of New York City Nicolas Heller @newyorknico launched the #BestNYShirt contest to 'lift the spirit of our beloved city and to support those in need.' Over five hundred artists competed with original designs to spark some New York pride and in pursuit of a perfect 'New York Shirt' . With the fine folks at Alumni of NY , three designs were chosen and sold for charity. Inspired by this effort, Drama Club decided to join the cause by selecting four of our favorite submissions not previously selected to produce in a limited run.
Small: 18.75" width, 24.5" length
Medium: 19.75" width, 25.5" length
Large: 21" width, 26.25" length
X-large: 24" width, 27.75" length